News & Events
Subscribe at the bottom of the page to be informed of news as they arrive.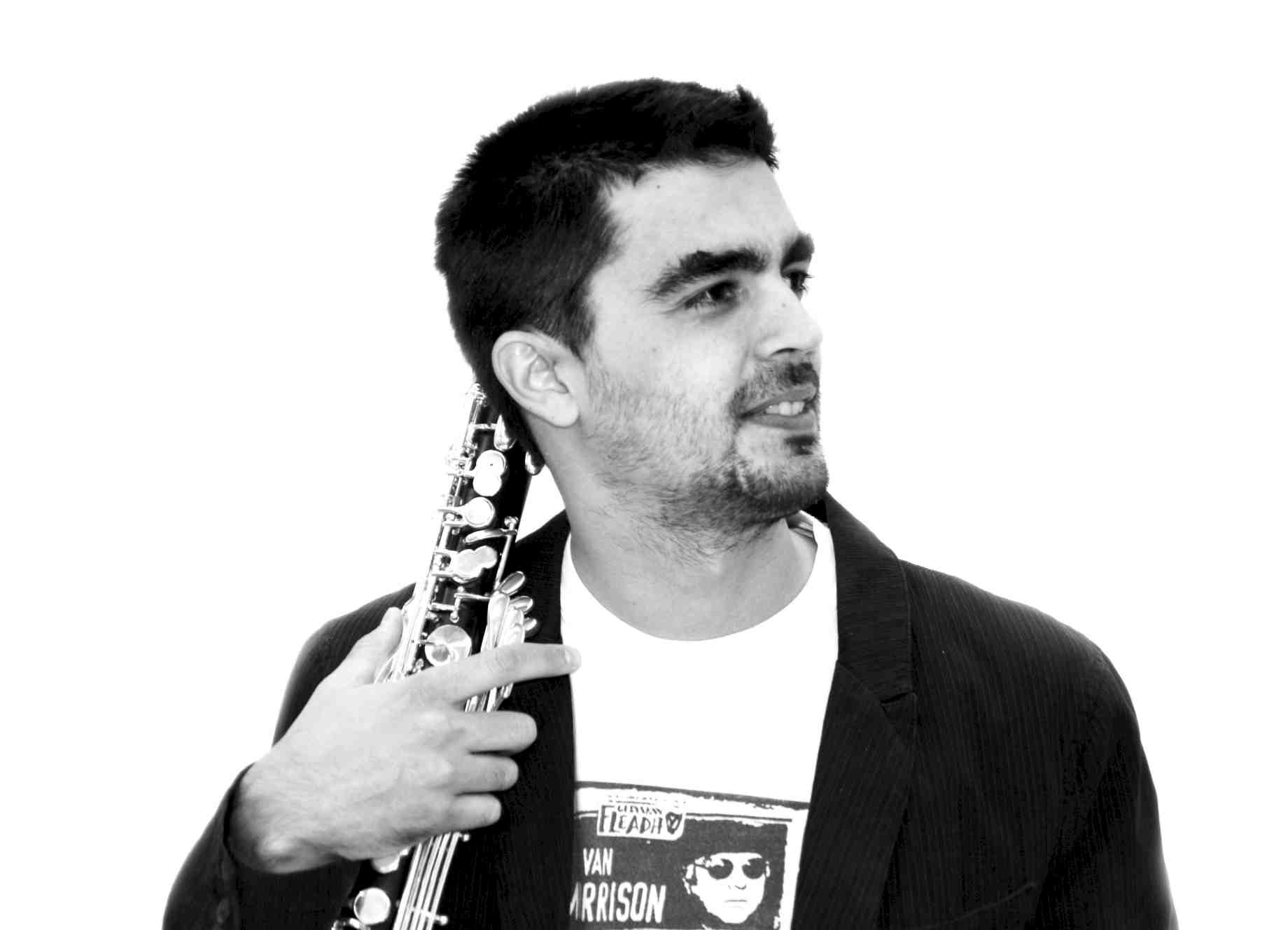 A Rare Form of Kleptomania
Feb 21, 2015
Jorge Variego is an Argentinian composer and a fellow gator who wrote the piece A Rare Form of Kleptomania for violin and electronics, which I will be performing, with himself on the laptop, on February 21st. The performance is part of 2015 edition of the Florida Contemporary Music Festival, and put together by Nuclear Music, a student-run chamber ensemble and organization. The performance will take place in MUB 101 at 3 p.m. In Jorge's own words,
The work is a derivative composition from pieces by other composers. It is a homage that celebrates many preexisting compositions without fixing to any of them. An idea formed by many other ideas with only one unique element, this very performance.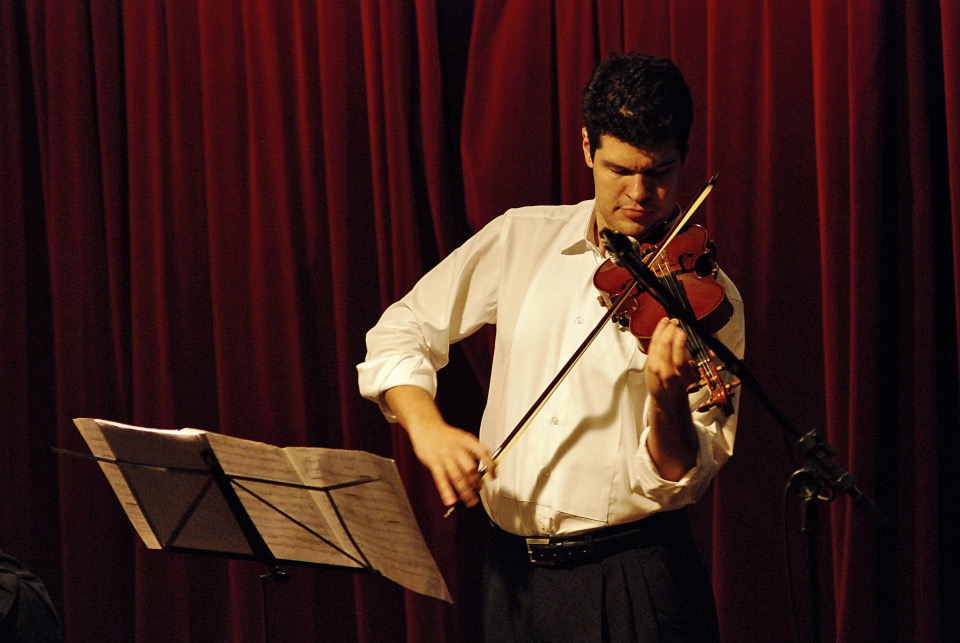 Recital with Brian Hargrove
Dec 1, 2014
I am proud to announce my recital with pianist Brian Hargrove on December 1st 2014 at 5 P.M. It will take place in MUB 101 at the University of Florida. This recital is a preview of another I will give in early February, that will include pieces for violin and piano by myself, Michael Polo, James Sain, Paul Richards, and Baljinder Sekhon.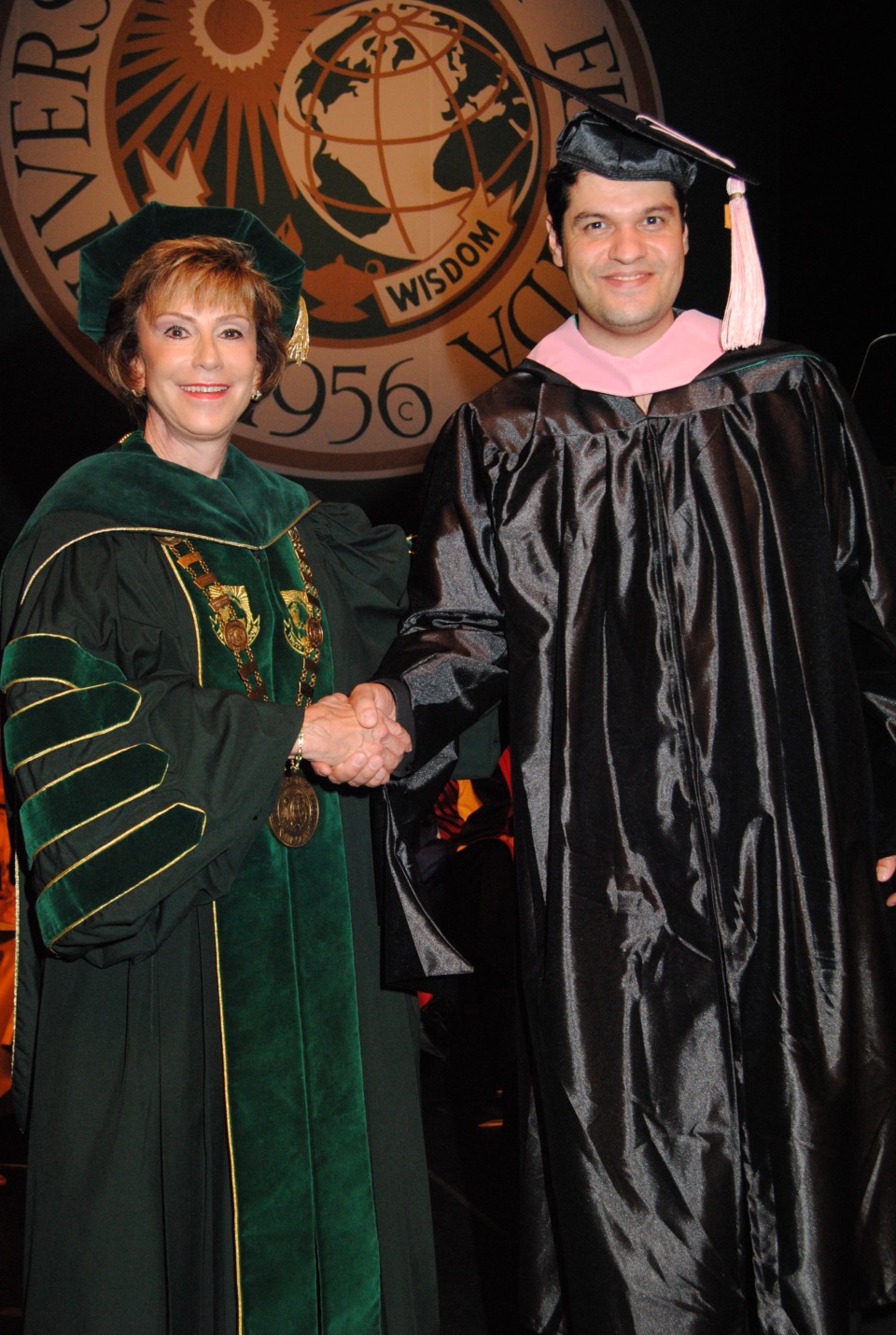 Graduation Ceremony
May 4, 2013
On May 4th 2013 I attended my Master of Music in Composition graduation ceremony at USF. It was such a happy moment, I look great in pink, Judy Genshaft is a sweetheart, and I guess you can call me Prof. Damiani from now on!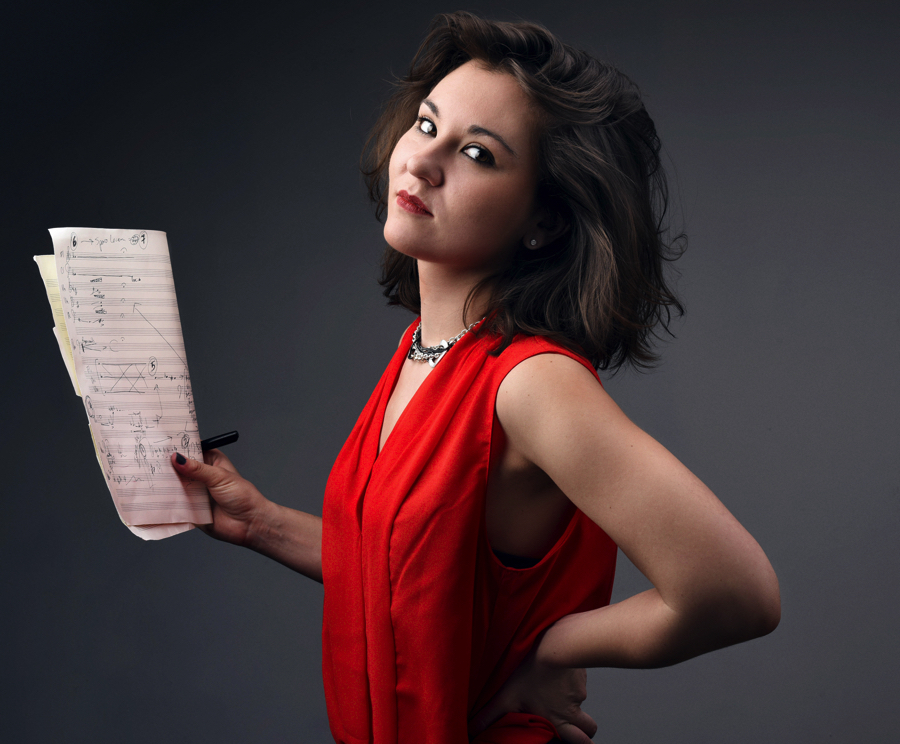 Nina Young's Sun Propeller
Apr 6, 2013
On April 6th 2013 at 7:30 pm I will give a performance of Sun Propeller, a remarkable piece for solo violin and electronics by the talented composer Nina C. Young. The piece is written in scordatura, going all the way down to a low D on the G-string, creating a most impressive effect. The performance will take place in Barness Hall at the University of South Florida as part of the USF's New Music Consortium Spring Concert.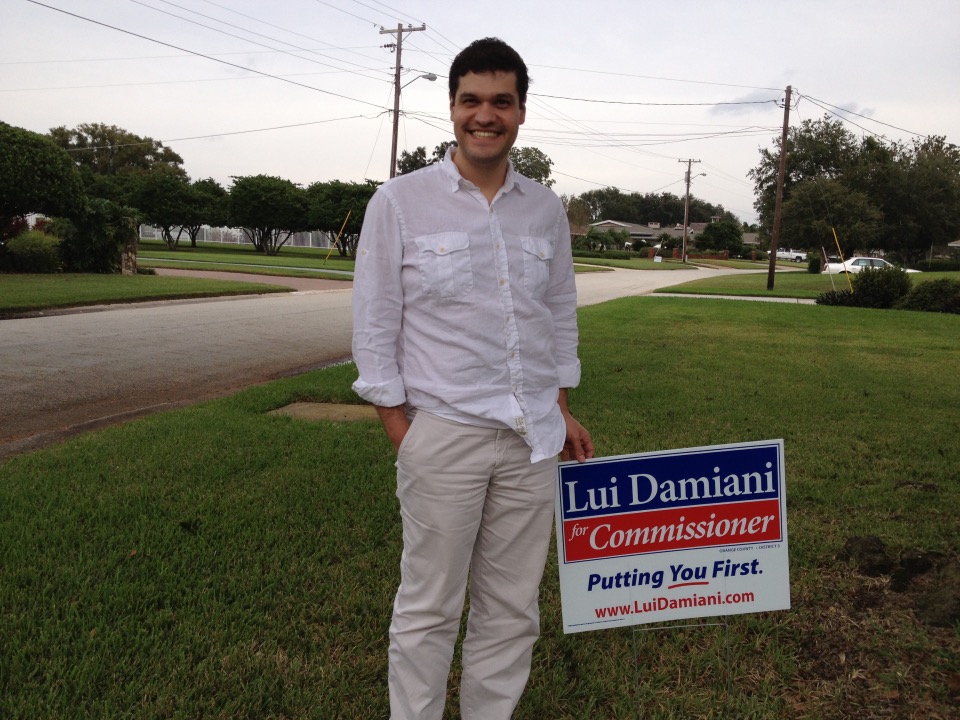 Bob Morris
Oct 27, 2012
On October 27th 2012 I met in Orlando with my guru Bob Morris, just to find out that I was actually running for commissioner! This picture was taken a block away from where we met.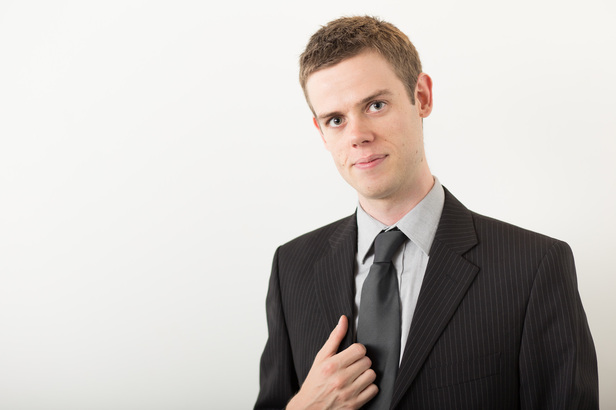 Première of Geoff Sheil's Animate
Apr 7, 2012
On April 7th 2012 I had the honor of premiering Animate, Geoff Sheil's piece for violin and ensemble. It was truly a memorable experience working with all the people involved. The performance took place in the Barness Hall at the University of South Florida.
Watch the Video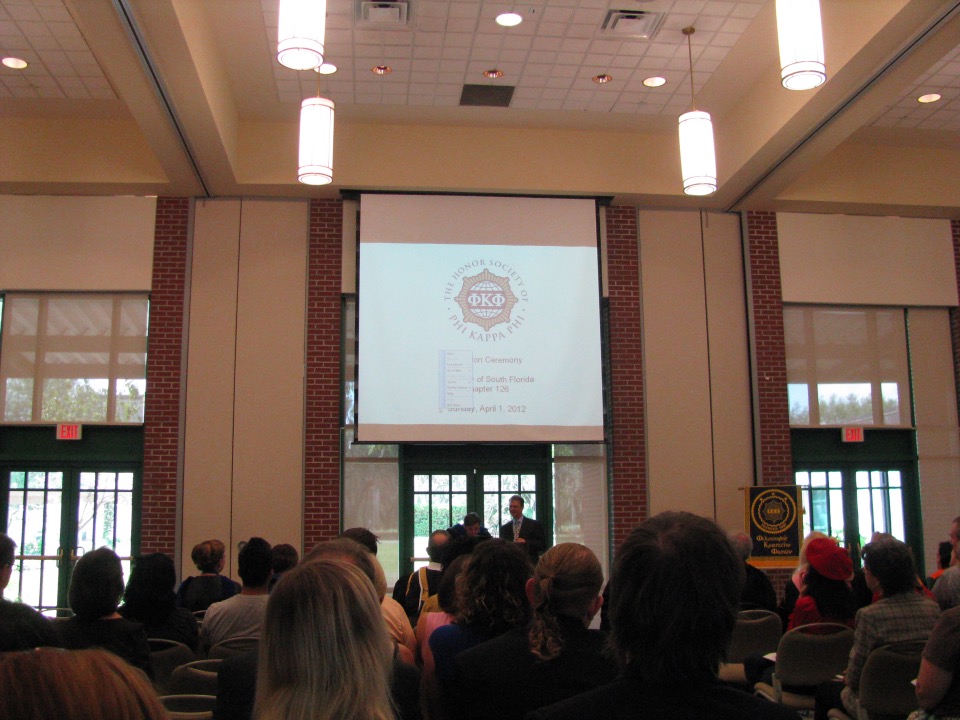 Phi Kappa Phi Induction Ceremony
Apr 1, 2012
Phi Kappa Phi is an honors society that recognizes academic achievements. I was invited to become a member after my first semester as a graduate student here at USF, and on April 1st 2012 I attended my induction ceremony. I have to say, the food afterward was unbelievable!
See More Images