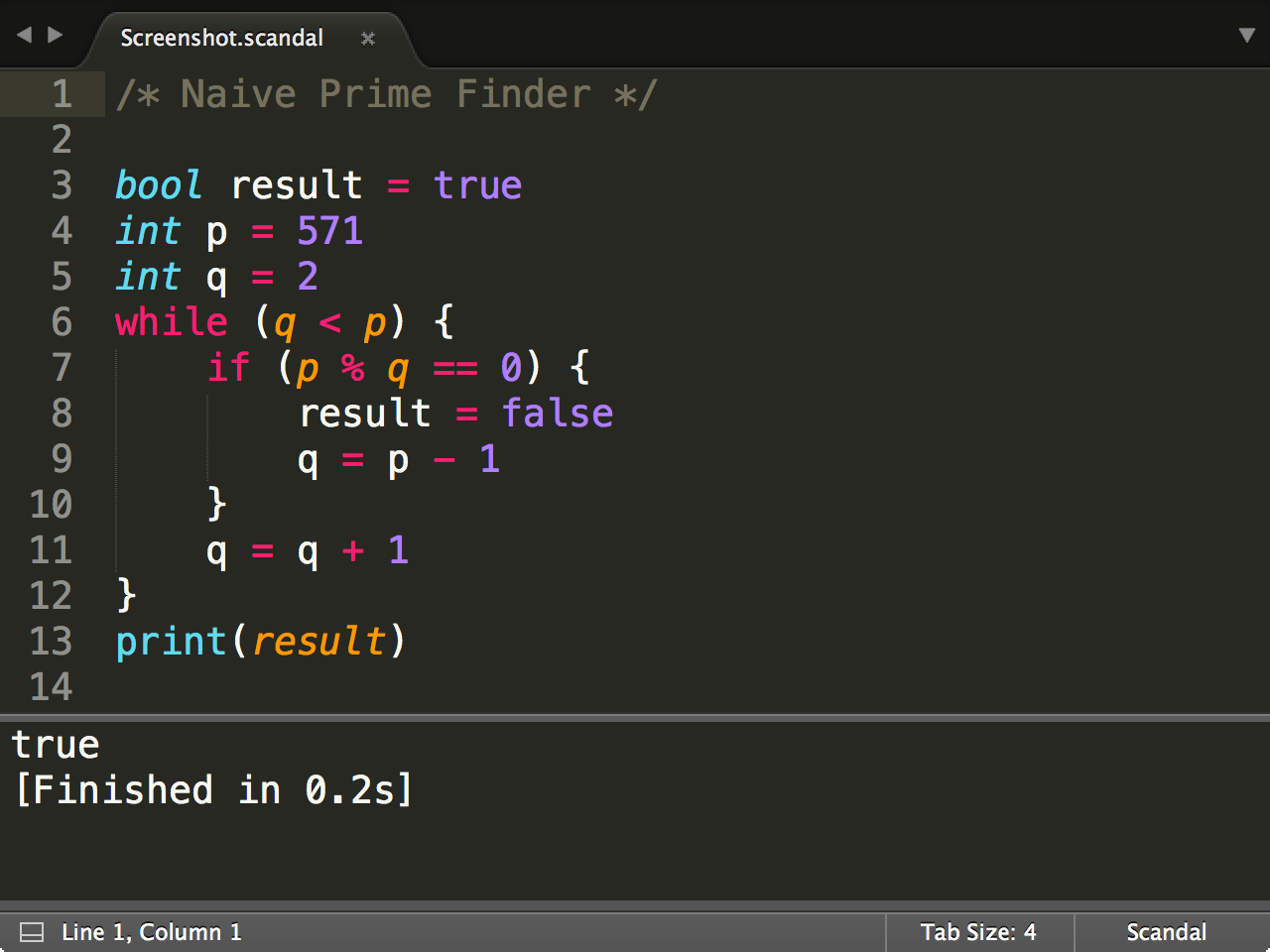 Scandal is both a Java framework and a domain-specific language designed to manipulate sounds. Scandal is being developed by Luis F. Vieira Damiani under the orientation of Dr. Beverly Sanders. Plots are made possible by the JFreeChart and the JCommon libraries. Scandal utilizes the ASM framework for compiling its domain-specific language. Examples of how to use the language, as well as a complete description of its syntax can be found in the repository's doc folder. Examples of how to use the framework can be found in the repository's examples package.
Installation
The very first step is to have Java installed. Then go to the releases page on Github and download the Scandal.zip file. Next, open Sublime Text, and select
Sublime Text -> Preferences -> Browse Packages...

Drop the decompressed Scandal folder in there. To build your programs, use command + b. To cancel execution, hit control + c. To use the framework alone, import the Scandal.jar file using your preferred IDE.
Screenshot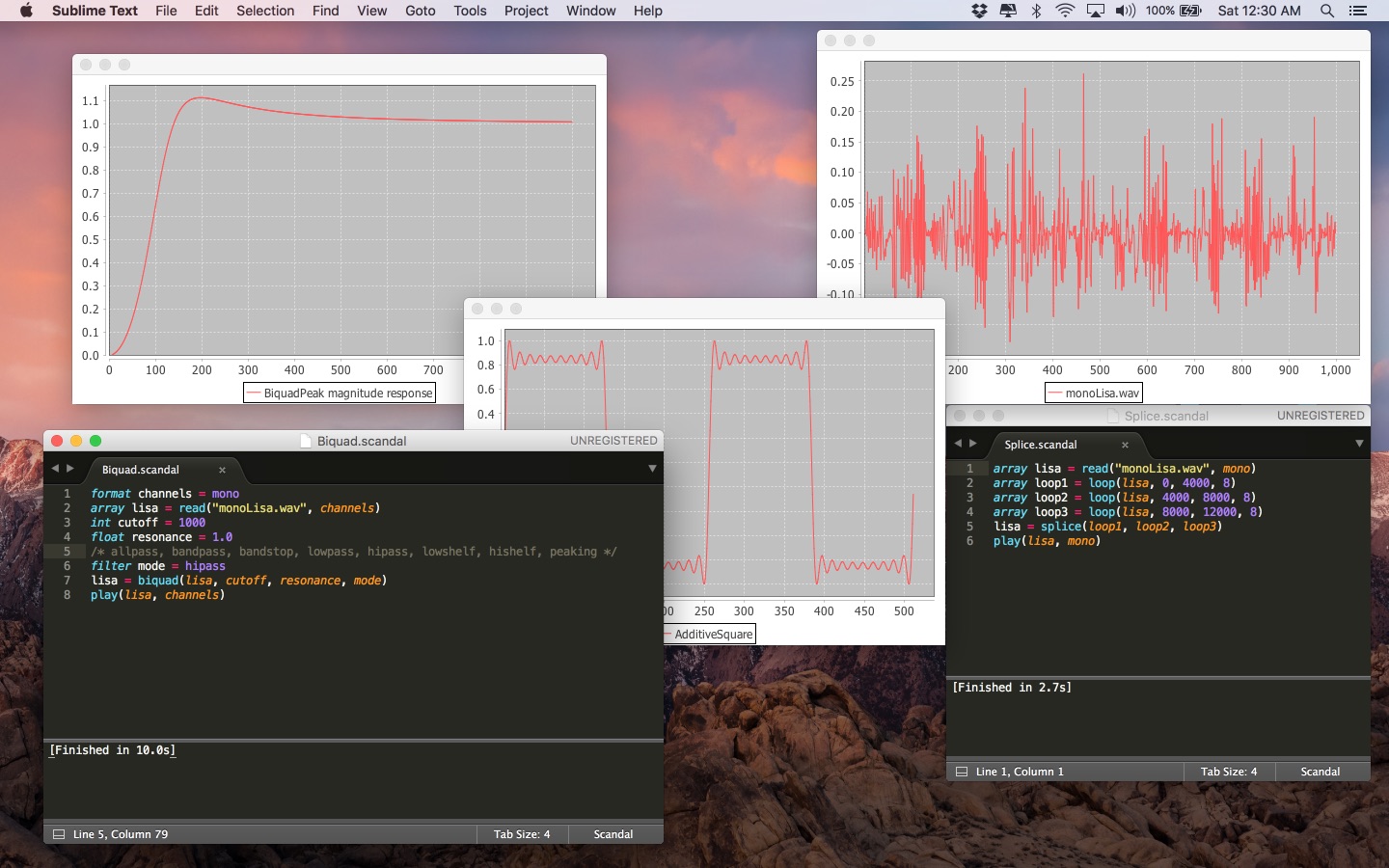 News & Events
Subscribe at the bottom of the page to be informed of news as they arrive.